 LBC covers Jubilee pageant from on high

Global Radio's LBC 97.3 is doing a world exclusive broadcast from Europe's tallest building to cover this weekend's Diamond Jubilee flotilla on the River Thames.
The station will broadcast from new skyscraper The Shard at London Bridge, which is due to open next month.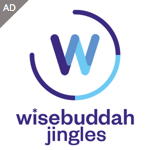 LBC's coverage, sponsored by The Times, will feature a five-hour live broadcast on Sunday hosted from ten locations across London by presenters including James Whale, Iain Dale, Petrie Hosken and Emma Barnett.
James Rea, Managing Editor of LBC 97.3, said: "The Queen's Diamond Jubilee is another major moment for London in 2012 and LBC 97.3 will be at the heart of it. We'll aim to capture the mood of millions as well as give a unique insight from our birds-eye vantage point at Europe's tallest building – The Shard."
At 310 metres and pyramid-shaped, The Shard is the second-highest free-standing structure in the UK – it's just 20 metres shorter than the Emley Moor transmitter in Yorkshire.