 Wise Buddah creates new Radio 2 jingles

BBC Radio 2's new jingles have been created by Wise Buddah, with the new imaging ready to start next week.
They feature the London Community Gospel Choir and the BBC Concert Orchestra, and will be unveiled on the Chris Evans Breakfast Show on Monday, July 16.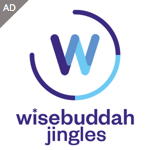 The pitch for the new jingle package was actually won by GrooveWorx, competing against over 20 other imaging companies. However, they refused to give up the music publishing to BBC Worldwide under the BBC's new terms and conditions so declined the commission. GrooveWork did manage to work out an agreement that Radio 2 would be able to retain the use of their 15 year standing heritage melody logo, which can be heard in the new package.
Wise Buddah, which also recently created station imaging for Free Radio, Key 103, Smooth Radio, Viking FM and 6 Music, has produced almost 40 jingles for the network, with over 100 musicians and singers contributing.
Fun Lovin' Criminal Huey Morgan is featured on guitar, blues legend Paul Jones on harmonica and vocals from jazz singer Clare Teal. Beverley Knight also lends her vocal talents to the new sounds.
The Orchestral and Big Band sessions were recorded at Angel Studios in North London, under the supervision and baton of Musical Director Cliff Masterson, whose credits in pop and classical music include Kylie Minogue, Leona Lewis and Il Divo. Cliff will be working again with the BBC Concert Orchestra when he conducts Kylie Minogue's set at the Proms in The Park in September.
Bob Shennan, Controller Radio 2 and 6 Music, said, "This is our most collaborative approach to jingle-making at Radio 2 to date and it's fantastic to have the opportunity to tap into the wealth of musical talent within our on-air line-up. I'm delighted that some of our presenters are part of the new sound of the station, alongside the amazingly versatile BBC Concert Orchestra, in a range of jingles that showcases the diversity of what Radio 2 has to offer."
We'll have examples of the new cuts here next week.