 Smooth Ops lands 50-part Radio 2 series

Steve Wright has announced BBC Radio 2's new landmark 50-part series on his afternoon show, which will be hosted by Stuart Maconie.

Made by Smooth Operations, The People's Songs will tell the story of modern Britain via 50 records that have provided the soundtrack to British culture and the station wants listeners to get involved by contributing music stories.
Looking at the music that reflects the evolution of the world we live in, the series will weave a journey through themes ranging from post-war optimism and the fissures and divisions in society during the punk years to mass immigration and the perils of fame, narcotics and the obsession with celebrity.
Stuart Maconie says: "The People's Songs is the story of modern Britain in 50 records. In the company of the Great British public, I aim to tell the story of the last seven decades via the records that sound-tracked this dramatic period; a period of conflict, social change, parties, prosperity, plenty, poverty, peace and war. These are the songs that people listened to, laughed to, loved to and laboured to, as well as downed tools and danced to. And we'd love to hear from listeners."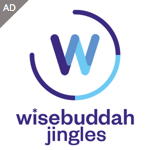 Bob Shennan, Controller of BBC Radio 2 and 6 Music, says: "Music plays such an important part in people's lives. This series will be moving and evocative in equal measure."
The show will air each week during 2013. Smooth Operations is based in Manchester and is part of the UBC Media Group.