 BBC Oxford and Berkshire to share Editor

Two BBC local radio stations are to share a single managing editor from next month, but will continue to broadcast independently from each other.


Marianne Bell, who currently runs BBC Oxford, will see her back in charge at BBC Radio Berkshire in a joint role. She'll be supported at each site by her deputy Duncan McLarty across both sites whilst Will Banks will run Oxford on a day to day basis.
The changes are happening because former BBC Oxford boss Steve Taschini has decided to leave the BBC at the end of his attachment to the College of Journalism after 27 years with the organisation.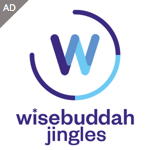 The corporation insists the idea of having one Editor for the two stations was discussed before John Myers made his report to the BBC, in which he suggested that one managing editor shared the role over two or three stations.
In an email to staff, Jason Horton, Head of Regional & Local Programme, BBC South said: "I believe we need to find new ways of working to future-proof both stations in a world where we have less money. We'll be working very hard to cut down on areas of duplication and concentrate on making the best possible output for our audiences. This is not about losing people or jobs, it is about using what we have in a smarter way, that in time should help us to release more money for programme making. I want to maintain the audiences we have and grow them. Across both stations we have the characters and experience to do just that."
The changes take place from October 1st.