 Shane Richie to host new Radio 2 drama

BBC Radio 2 has commissioned an hour-long music drama pilot starring Shane Richie, that will combine specially written music and drama from the Radio Drama team.

Shout To The Top is the story of a young three-piece all-female band taking their first steps into the music business in 1988. The programme will follow their fortunes from formation to first gig, and from first demo recording to turning down their first record deal.
Actresses Hannah Arterton, Fiona Macrae and Samantha Robinson play the band, Velveteens, and sing original songs as well as covers of some of the biggest hits of the era.
EastEnders actor Shane plays pub landlord Vince – father of the band's lead singer, Rain.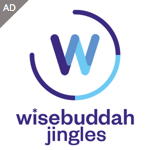 Jeff Smith, Head of Music BBC Radio 2 and 6 Music, says: "Shout To The Top is a great original British drama for music radio. It is unique and distinctive and I don't think listeners will hear this kind of show on any other radio station. We have some of the best names in the business involved – including two very gifted writers who have come from a pop music background, namely Roy Boulter, formerly of The Farm and Louise Wener from Sleeper.
"In addition to these fantastic names behind-the-scenes we also have the amazing talent on air of Shane Richie and three very talented female leads who act and sing all the dialogue and songs. Considering they are all individual actors it's incredible how quickly they became the 'band'."
Shane Richie says: "It was a great honour and a wonderful opportunity to be asked to be part of this drama for Radio 2. The script is fantastic and I was surrounded by some wonderful new talent which I am sure we will see more from in the future."
Created by Jeff Smith, Shout To The Top has been written by Roy Boulter, drummer of British band The Farm, and Louise Wener, former front-woman of 90s Britpop band Sleeper, and is directed by Toby Swift. It will air on September 25th at 10pm.