 AM switch-off remains at BBC Local Radio

A trial to turn-off medium-wave transmitters at some BBC local radio stations is to continue after hardly any listeners complained.


As Radio Today revealed in August, the BBC is testing the switch-off of medium wave transmission for certain stations. After the initial five-week trial was completed, so few listeners complained about the loss of service that the trial is now to be continued in two areas.
BBC Radio Nottingham's MW transmitter, and Radio Kent's relay at Rusthall near Tunbridge Wells on 1602kHz, will now remain off-air, possibly indefinitely. The BBC says "This is because we want to assess the impact of a longer-term switch-off, given the low number of response in these areas."
Meanwhile, the trial switch-off has ended as planned at BBC Radio Merseyside and Lincolnshire, and for BBC Radio Kent's other medium wave transmitter at Littlebourne on 774kHz.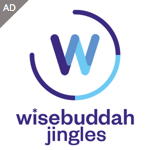 The BBC told RadioToday.co.uk in August: "MW services mainly duplicate what is already available on FM and DAB, and most listeners will be able to hear their local stations on FM. The BBC is also committed to a full roll out of local radio stations across the DAB network. If local radio is not already available on DAB it will be in the future.
"The aim of the trial is to get a better understanding of the impact of the loss of MW for our core listeners and also enable us to ensure adequate coverage is available on other platforms in these."