 DLT taken off-air with immediate effect

Dave Lee Travis will not be presenting his usual weekend shows on the Magic AM network this weekend, Bauer Media has confirmed.

The company said it would be inappropriate for him to broadcast after he was arrested on suspicion of sexual offences, and until the investigation was resolved.
A Bauer Media spokeswoman said: "Following the arrest and release on police bail of Dave Lee Travis, Bauer Media has decided to take him off air with immediate effect from his Magic AM weekend shows, which broadcast across the north of England.
"We understand that the allegations about which he was questioned by police pre-date his time as a freelance contributor to Magic AM.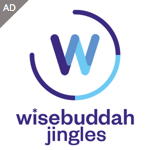 "While we can make no judgment on the matters under investigation, we believe it would be inappropriate for him to broadcast until they are resolved. There will be no further comment or statements from Bauer Media."
DLT spent 25 years on the national station before resigning live on-air in 1993.
On leaving Radio 1, Travis hosted a networked Sunday morning show across some of the UK's commercial radio stations.
He also worked at Garrison Radio and Classic Gold, then went back to the BBC to host Sunday mornings on BBC Three Counties Radio in 2003.
Metro Radio's drive-time presenter Clive Warren will cover the shows until further notice.