 New Saturday night show for BBC Locals

BBC Local Radio stations in England and the Channel Islands will start a new show on January 5th 2013 known as BBC Introducing.

The show will share the same name but will be hosted in each area by a local presenter, each Saturday from 8pm and will support unsigned, undiscovered and under-the-radar musicians.
The country-wide initiative is in addition to the new networked evening show starting on January 7th 2013 with Mark Forrest on all stations.
Programmes previously occupying the Saturday evening time slot will be moved to other areas of the station's output but precise details of this will vary from station to station.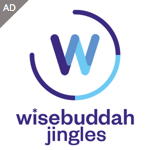 A BBC spokesperson told RadioToday.co.uk: "In some cases, due to limited flexibility in the schedule, the programmes currently in these timeslots will cease transmission by the end of December 2012."
David Holdsworth, Controller, BBC English Regions, says: "Our audiences value the showcase that BBC Introducing offers to local emerging talent. Having all the programmes on at the same time means that we will be able to give the Introducing programmes on each of our 39 stations a higher profile which in turn will benefit the local acts."
Jason Carter, Head of Live Music & Events & BBC Introducing, believes this re-launch is a great time to celebrate all that BBC Introducing has achieved so far.
Jason says: This new dedicated Saturday night timeslot for all the BBC Introducing shows is great news and means that music fans, wherever they are, know when to tune into BBC Local Radio to discover the latest new music in their area with one single appointment to listen each week across networks. The change across the local Introducing shows underlines BBC Introducing's continued commitment to supporting unsigned artists and under the radar talent."
He continues: "It's great to see these shows right at the heart of BBC Local Radio, continuing to build on the successful relationships with network radio, sharing new talent with Radio 1, Radio 2, 1Xtra, 6Music and the Asian Network, bringing them to a wider audience."