 Winners announced for Nations and Regions

The Radio Academy's 2012 Nations and Regions Awards winners are out, with one of the stations going forward to win Station of the Year.


The aim of the awards is to celebrate programming that caters for the needs of a local or regional UK, Channel Islands or Isle of Man audience.
Mandy O'Connor, Acting General Manager of The Radio Academy said: "These Awards are all about recognising and celebrating the passion, commitment and outstanding content of UK local radio. This year's winners reflect the heart and soul of the areas they serve and have demonstrated that they truly understand their listeners and what matters to them. We wish them all the very best for the upcoming 2013 Sony Radio Academy Awards."
UKRD have won three of the awards, a result which Group CEO William Rogers is very pleased about: "I am absolutely delighted with the three stations in our portfolio which have gained recognition as great local radio stations through winning their respective SONY Nations and Regions award. All of our stations are totally focussed on being genuinely local radio stations serving their areas and working with their respective local communities and Stray, KLFM and Spire exemplify these qualities. They have done a fantastic job and for UKRD stations to pick up three out of eleven regional awards is simply amazing."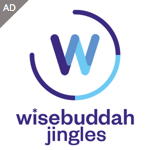 2012 Winning Stations
East Anglia – KL.FM 96.7
"Year on year KL.FM continues to build on its local heritage and well-earned reputation for radio excellence.
Their local focus and care have won them true listener loyalty and KL.FM has a genuine sense of fun. You can't fake that!"
East Midlands – Rutland Radio
"In an age of diminishing local independent commercial radio, the remarkable thing about Rutland FM is that its sound remains fiercely independent. It is evidently a very important part of community life in Stamford and Rutland and its team's passion and enthusiasm really engages listeners across the area.
While there is a mix of live and automated presenting, there is a clear and warm engagement with the audience and the music is pitched with the target audience very much in mind. There is clear importance placed on local news and this is well balanced with entertaining and intelligent presenting."
London – National Prison Radio
"This is a station packed full of positivity and humanity. The programmes show a wonderful sense of connection with the audience, treating them as a community with a set of common needs, but recognising they are always individuals. It never flinches from the realities of offending, addictions, isolation; this is outreach radio at its very best.
The warm rapport of Courtney and Marianne is both uplifting and touching, as they address the bereavement of the two brothers at Bedford Jail. Comforting them with the words from Frankie at HMP Brixton was a powerful way to unite the NPR listenership. The starkness of the Face To Face project, the creativity of Word-Up from Grendon Prison and the smart choice of Mo Farah as a station guest – all reinforce why the station is, as a listener at one stage testifies, both entertaining and motivating."
Midlands – Touch FM
"Touch FM has the upbeat and fun-filled approach of a genuinely local radio service. There was real evidence of a sense of ambition in the overall station sound featuring high levels of production.
The jury was particularly impressed by the evidence of local passion, commitment and pride as highlighted in the 'Pride of Stratford' Awards. There is an obvious investment in local news and significant coverage of important local news stories shown in the coverage of the HS2 controversy and the Barford river tragedy. The production of documentaries and long form features reveals a real engagement with the locality and a determination to produce high quality radio within a commercial environment."
North East – Spark FM
"Spark FM continues to demonstrate a very progressive attitude to radio both on and off air. In recent times we have seen Spark really push the boundaries and earn great recognition for doing so. The station has a bold and brave sound with strong imaging, impressive personalities and a mix of music that targets its 15-25 year old demographic.
Strongly routed in its community, Spark really delivers a sense of Sunderland and proactively gets involved in the major events within its TSA, as well as creating and delivering its own events including charity stunts led by the team.
A very impressive entry which really demonstrates passion and creativity."
North West – KCC Live
"The judges said that KCC Live was professional and targeted, while still sounding inclusive, passionate and energetic.
There's plenty of raw radio talent on display, and the station demonstrates great knowledge of its locality, the young audience it serves, and the specialist music genres it plays."
Northern Ireland – BBC Radio Foyle
"The entry from BBC Radio Foyle demonstrated a station intricately linked with the DNA of its audience, aware of the bread and butter local issues but conscious of also casting an eye to developments on the national and international stage.
For a station of its TSA size, BBC Radio Foyle is well resourced, and uses this to good effect to serve its listeners.
The compilation clearly illustrated a wide breadth of output, which dealt sensitively with serious issues and asked hard questions, but also had lighter handling of everyday stories.
Some of these were outside broadcasts, to which Radio Foyle has made a greater commitment; the use of new technology gave high quality audio, and took the audience to the heart of live events."
Scotland – Moray Firth Radio
"MFR continues to provide a great service to the people of the region with a highly skilled and dedicated team.
Their passion for the area and knowledge of what interests the listeners is reflected in the output of a radio station with 30 years of delivering a top class local service.
MFR demonstrated their skills time and time again with engaging content that reflected the diversity of the area to which they broadcast. Whether they celebrate with the Dingwall team making the SPL, the Lossiemouth base being saved, Disney making a movie like Brave, or a local lottery winner, the listener feels MFR is a station for them, delivered by folk like them."
A true local station providing a brilliant local service and well deserving of their extraordinary reach and market share."
South – Spire FM
"This is a station in touch with its listeners' feelings, proudly supportive of its community, and with an ability to 'own' the moments that bring the community together. We heard emotive audio from forces' relatives and from a brave young cancer survivor, along with an impressive range of locally-relevant and fun radio.
The station's obvious enthusiasm never overwhelms its production standards, which are consistently high. Spire FM's on-air team are professional and in touch; they have a natural style and create radio that's a pleasure to listen to."
South West – BBC Radio Jersey
"The judges felt that BBC Radio Jersey produced some great output that matched a professional approach with localness well. It was obvious that the station 'punches above its weight' and sounds slick, engaging and offered a good local service to the island.
The judges noted that the station reacts well to local news items and this was evidenced in the examples given in the sample audio."
Special Recommendation – BBC Radio Guernsey
"The judges felt that BBC Radio Guernsey should be recommended for their local content and approach. This is a professional sounding station that used station idents well to keep it 'local' and has a good presence on the island by producing many outside broadcasts."
Yorkshire – Stray FM
"Stray FM has demonstrated that it is committed to the area it serves, embracing changes to its TSA with energy and positivity – qualities that seemingly permeate throughout the entire station. The station's sound – from its presenters right through to production and scheduling is really on a par with stations on a much larger scale. It is quite simply, everything that is great about local radio.
Stray FM cares about its audience and gets under the skin of the community with an infectious positivity and upbeat manner. It reflects the issues and events that connect to a wide audience, keeping it very much a part of the area it serves. Renaming the station to "Sadie Rose" to raise awareness and money for a local toddler was a fantastic project and shows that local radio really can still make a difference and do things that national networks and the big radio super-brands could never do.
All in all, a great listen."
The Sony Radio Academy Awards will take place in May 2013. See the "Awards" menu at the top of this page for previous winners.