 BBC Radio 2 has "12 Hours To Please Me"

BBC Radio 2 will be joined by a number of artists on as the station pay homage to a day 50 years ago when The Beatles recorded Please Please Me.


Acclaimed guitarist Graham Coxon, Glenn Tilbrook and Chris Difford from Squeeze and Manchester's I Am Kloot join soul sensation Joss Stone, The Stereophonics, Gabrielle Aplin and Mick Hucknall for the station's '12 Hours To Please Me' on Monday 11 February.
Fifty years ago, EMI set the Beatles a challenge: to record their debut album in one studio session. The results – with the already released two singles thrown in for good measure – became the genre-redefining Please Please Me.
On Monday 11 February, artists will recreate the famous session in the same time frame in the same Abbey Road Studio 2. Each artist will rehearse and then perform live throughout the day on BBC Radio 2, with all the action captured for broadcast in BBC Four's The Beatles' Please Please Me – Re-making A Classic on Friday 15 February.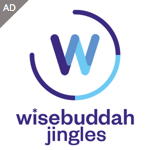 Hosted at Abbey Road by Stuart Maconie, Gabrielle Aplin will step up to the mic first with There's A Place performing into Ken Bruce's show. She will be followed by ten further artists and acts, culminating in the rock 'n' roll classic Twist and Shout at 10:30 pm, live into a specially extended edition of Jo Whiley's Show.
The station says: "This recreation of one of the most the most iconic albums in pop music history is the centrepiece of The Golden Age Of The Album – a two week celebration across BBC Four, Radio 2 and 6 Music."