 Celador Radio buys Total Star Cheltenham

Celador Radio Broadcasting has taken over the Ofcom licence operated by Total Star in Cheltenham, along with "various associated assets".


The acquisition means the growing group now owns 17 radio stations, all called either The Breeze or JACK fm.
Total Star, which originally launched in 1998 as CD603, has also been known as CAT FM, Cheltenham Radio and Boss 603 over the years. It has been owned by Brett Orchard since 2008 when he bought the station from UKRD.
Steve Jones, Celador's regional managing director for the South West of England, will take overall responsibility for the station's management.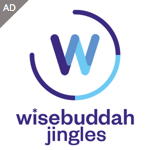 The station sits in Ofcom's South West Midlands "approved area" which is outside any other station owned by Celador. It is not known at this stage what the plans are for any possible re-brands in the future.