 Somerset's Nova Radio flips to The Breeze

Weston-super-Mare station Nova Radio has changed its name to The Breeze, just hours after being purchased by growing radio group Celador Radio.


Nova Radio originally launched as 107.7 WFM in 1999 before being turned into Star 107.7 by UKRD. It has been known as Nova Radio for the last two and a half years and owned by Triple West Media Invest Ltd.
The Weston-super-Mare station is geographically half way between other stations owned by Celador, namely JACK fm and The Breeze in Bristol, and The Breeze in Bridgwater.
Under Ofcom rules, the station is able to network with other stations in the West of England 'approved area' with relevant permission.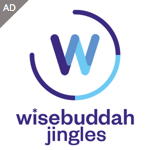 The Breeze North Somerset will come under the overall management of Steve Jones, Celador Radio's regional managing director for The South West of England.
The acquisition means the growing group now owns 18 radio stations, all called either The Breeze or JACK fm. Total Star in Cheltenham will become The Breeze on April 15th.