 Boris Johnson gets regular LBC radio show

The Mayor of London Boris Johnson is joining LBC with his own phone-in show, following in the footsteps of Nick Clegg.


The deputy PM already has a weekly show, Thursday mornings during the last hour of Nick Ferrari's breakfast show. Now Boris Johnson will do the same but on a monthly basis, on a Tuesday.
"The great thing about being on LBC 97.3 is that you get to hear what people are really talking about, said Boris.
"Nothing is off limits as Nick Ferrari and his band of fellow assassins, LBC 97.3's loyal London listeners, attempt to expose every pound spent, every promise made and I say 'Quite right.' If it matters to Londoners, I want to hear about it."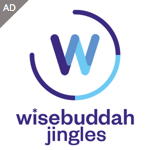 Global Radio's Director of Broadcasting Richard Park said: "LBC 97.3 delivers yet another exclusive, agenda-setting programme as we welcome Boris Johnson to the station for his first monthly address and phone-in. This is going to be appointment-to-listen radio for London at its best."
Ask Boris starts on Tuesday 2nd July from 9am.