 Charlotte Green to read the classifieds on 5

BBC Radio 5 live has hired former BBC Radio 4 newsreader Charlotte Green as reader of the classified football results.

She will also read the results to listeners across the world on the BBC World Service.
Charlotte took voluntary redundancy from BBC Radio 4 earlier this year after 25 years at the corporation and currently hosts a show on Classic FM.
The classified football results were previously read by James Alexander Gordon for nearly 40 years before he announced his retirement last month.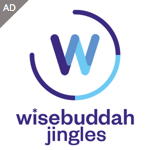 Head of BBC Radio Sport, Richard Burgess, said: "We are delighted to welcome Charlotte to 5 live and we are really looking forward to hearing her distinctive voice reading the classifieds, made so famous by James Alexander Gordon. She is a broadcaster of true calibre and I know she will bring clarity and warmth to the role."
Charlotte Green said: "I'm delighted to be offered this opportunity as I've been a football fan all my life. In fact as a six year old I used to sit at the dining room table reading the football scores out loud from the newspaper, so this really is a dream come true. It is a huge honour to take over from James Alexander Gordon."
Charlotte's first reading will take place on Saturday 28 September.
Here's a video of Charlotte talking to Classic FM in April.