 "I have a dream" speech to air on Radio 4

Martin Luther King's 'I Have a Dream' speech will be broadcast in its entirety tomorrow by BBC Radio 4 and BBC World Service.

For the first time since 1963, the speech will be recited by a number of global figures, including His Holiness the Dalai Lama and Ndileka Mandela the first granddaughter of Nelson Mandela.
The speech will be recreated in its entirety using audio from Dr King's original delivery interwoven with lines specially recorded by contemporary figures whose work is felt to chime with the ideals articulated in the speech.
Dr King's voice, recorded on the steps of the Lincoln Memorial in Washington DC in 1963, will open and close the speech. In between, listeners will hear from the guest speakers, who have been invited to read a section of the speech specially chosen to resonate with their life and work.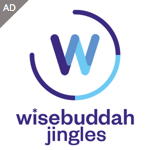 Gwyneth Williams, Controller, BBC Radio 4, says: "Martin Luther King's words constitute one of the most passionate political statements of the 20th century, a source of inspiration in the quest for freedom in so many different countries around the world.
"I am delighted that Radio 4 is able to bring the whole speech to a global audience for the first time since 1963. I'm also thrilled that we have managed to gather such a distinguished host of contributors to mark the 50th anniversary."
I Have a Dream will air at 9am tomorrow (28 August) on Radio 4. It will be accompanied by a specially commissioned slideshow on the Radio 4 website as well as personal reflections offered by some of the contributors. The programme will also air at 14:30 GMT on BBC World Service the same day.