 Paul Gambaccini's BBC Radio 2 show pulled

Paul Gambaccini's regular Saturday night show will not be on-air this weekend, the BBC has confirmed in a statement.

The last minute change follows reports of the presenter being arrested on suspicion of sexual offences by officers investigating Operation Yewtree.
Paul has just recently celebrated 40 years on BBC Radio and is a member of the Radio Academy Hall of Fame. In September, a special Podcast was recorded where he talks about music, presenters and the Jonathan Ross / Russell Brand saga, along with his love of radio.
He was a long-time host of the Sony Radio Academy Awards before Chris Evans took over in 2009.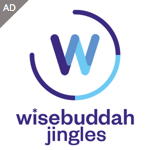 A BBC Spokesperson said: "Paul Gambaccini has decided that, in light of today's media attention, he would rather not be on-air at present and we respect that decision.
"Therefore, Paul will not be presenting on BBC Radio in coming weeks and replacement programmes for the period will be announced soon."
Instead of Paul's show, from 8pm, BBC Radio 2 will be broadcasting "Johnnie Walker Meets Art Garfunkel".