 Blur's drummer Dave Rowntree to join Xfm

Global Radio has hired Blur's Dave Rowntree to host his own hour-long Thursday night show across the Xfm network.
Dave will be playing his own selection of music and telling a story or two about his music career.
Xfm Managing Editor Chris Baughen: "Dave has pretty much seen, done and won everything when it comes to music. In addition to this, he's a natural born presenter who I'm sure will become a firm favourite with the Xfm audience by the end of his first link."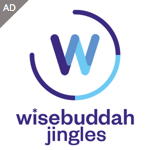 The new show starts tomorrow, Thursday 9th January at 9pm.
Dave Rowntree said: "I'm incredibly excited at the prospect of having my own show on Xfm. The station is known for its quality music and comedy, and for gambling its future on untried, untrusted and usually unwashed presenters. I'm genuinely humbled to be part of that tradition."