 PM David Cameron interviewed on City Talk

City Talk 105.9 and Radio City 96.7 have broadcast a special interview with Prime Minister David Cameron this morning.
The PM joined Mick Coyle on the 'City Talk Breakfast with Mick Coyle' show to tell listeners that he is committed to helping the city battle its financial problems, and face questions about the Bedroom Tax and Youth Unemployment.
Right after the interview, Mick interviewed local politicians to gauge their reaction to the Prime Ministers comments.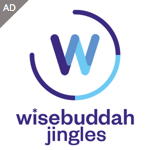 City Talk is Bauer's rolling news and music service covering Liverpool and is housed with Radio City and Magic.