LBC to host first leaders' Europe debate

LBC will host the first leaders' debate on Britain's future in Europe With Nick Clegg and Nigel Farage in front of a studio audience.
The Deputy Prime Minister and leader of the Liberal Democrats, Nick Clegg, will join UK Independence Party leader Nigel Farage in a live hour-long programme to be broadcast across the UK on DAB on Wednesday 26th March at 7pm.
The LBC Leaders' Debate will be hosted by the station's breakfast presenter Nick Ferrari in front of a live studio audience in London.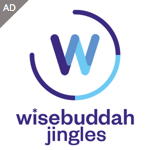 The Deputy Prime Minister and leader of the Liberal Democrats, Nick Clegg, said: "I challenged Nigel Farage to a debate because I wanted the British people to see that there is a very real choice at the upcoming European elections: between the Liberal Democrats as the party of IN and UKIP as the party of OUT."
UK Independence Party leader, Nigel Farage, said: "For the first time in 39 years, the British people will hear a proper, open debate on the UK's membership of the European Union."
Global's Director of Broadcasting Richard Park said: "It was on his LBC show that the Deputy Prime Minister challenged Nigel Farage to a live debate on Europe, so we are proud that both leaders have chosen LBC as the first national broadcaster to host this landmark occasion in UK politics. LBC stands for Leading Britain's Conversation, and this event illustrates how the station is at the cutting edge of national debate."