RNIB Insight Radio launches on Freeview

Another radio station has joined Freeview this week, as RNIB's Insight Radio is added to the national channel line-up.
The station, operating a community radio licence in Glasgow, is now available on channel 730 in addition to its position on Freesat channel 777 and Sky channel 0188.
The station broadcasts a "mix of news, information, audio books, magazines, newspapers and general entertainment programmes presented by blind or partially sighted people."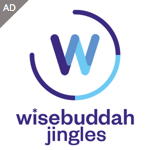 It aims to reduce the isolation felt by the up to two million people in the UK living with serious sight loss and provide a relevant point of contact and source of information for those directly affected.
Insight Radio is usually live from 8am till 5pm Monday to Friday and voice-tracked or repeats at other times.