Insight Radio removed from Sky & Freesat

Insight Radio has been removed from Sky channel 0188 so it can promote just one national platform and channel number.
The station is continuing to broadcast on FM in Glasgow and online, but will concentrate on publicising Freeview Channel 730 instead of Sky and Freesat.
"We reach more people with the UK's largest digital Television provider, and having one point of listening is clearer and a much less confusing way to listen to RNIB's Insight Radio," the station posted on its website.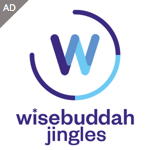 "It's always been our plan to focus our resources into one major broadcast source. We launched on Freeview early 2014 and had very positive feedback on the service. Also we found that people thought it was confusing being on so many things so having one point of listening makes it easier to tell people where we are so they can listen."
The station says it is not just a cost cutting exercise, and it is making the changes because it was very confusing for listeners to find them with the various channel numbers.
Absolute Radio 70s is now on Sky channel 0188.