Absolute 80s to introduce Sunday night chart

The first radio station to announce a reaction to the end of the BBC Radio 1 Sunday night chart show is Absolute 80s.
The digital station will broadcast a classic chart from the 80s each Sunday 4pm till 7pm, hosted by Martyn Lee, starting in May.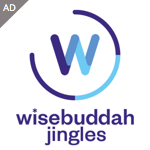 It was just last week when BBC Radio 1 announced it was moving the Official Chart from Sunday to Friday, within Greg James' Drive show.
Martyn Lee says: "Sunday afternoons wouldn't be the same without the chart show. We know Absolute 80s listeners grew up listening to it and they still remember the anticipation of finding out who was number 1 and where their favourite song would chart. This is a chance to maintain the legacy of a British institution and I can't wait to start the show".