Radio Academy's new Trustee Board revealed

The new Trustee Board for the Radio Academy has been announced by Chair Chris Burns in an email to members.
The 10 new board members represent a number of different areas of the industry – and includes three from the BBC, one from commercial radio and the Student Radio Association Chair.
In addition to the Trustee Board, the Radio Academy will also have a series of mini Boards. Chris says: "Decisions will still be signed off at Board meetings, but I want these sub-groups to help us be the sort of Radio Academy that meets your needs and also helps us get things done more quickly."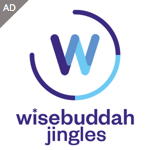 The Trustee Board will be:
Chair – Chris Burns, BBC
Alison Gold, BBC Trust
Sanjay Nazerali, Carat Global
Tony Moorey, Bauer
John Dash, John Dash Media
Camilla Byk, Podium.me
Jane Ostler, Millward Brown
Matt Payton, Radiocentre
Sam Bailey, BBC
Jonty Usborne, Student Radio Association
John Baish, BBC Radio Berkshire
Others who applied to be a Trustee but didn't get a Board position have been given other roles, including Dom Chambers, Chris Lycett, Tony Currie, Iain Betson and Mal Reding.