New football legends phone-in for Radio City

Radio City is launching a new Football Legends Phone-In show as part of a new look sports schedule for the forthcoming season.
The station is replacing live match commentary with a number of live sports shows including the Legends Phone-In with John Aldridge and Graeme Sharp which will broadcast on a Monday and Friday 6.30 – 7.30pm from tomorrow evening. The new schedule will also include shows like 'Saints and Snods' and a Saturday afternoon sports show.
John Aldridge said, "I'm excited to be a part of the next chapter of sports coverage on Radio City. There are no fans in the world as passionate as Liverpool and Everton – and that goes for me and Sharpy too! It promises to be the closest season yet and I can't wait to hear exactly what the fans think of their teams every Monday and Friday night."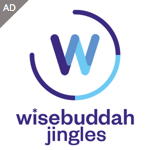 Graeme Sharp said, "Whether you're a blue or a red – every football fan in this city has something to say and Aldo and I want to hear it. On the new show we can promise the best analysis, some big opinions and loads of banter too!"
Vicki Allison, Station Director for Radio City said, "Sport has been an integral part of Radio City's content for the last 40 years, and the schedule the team are putting together for the 2015/6 season is going to make for a compelling listen. We remain committed to bringing local fans all the latest Liverpool and Everton football news, and the new shows we're launching will keep listeners bang up to date with all the latest news, expert opinion and banter. Having legends like Aldo and Sharpy on the same show is going to be a must listen for all footie fans on Merseyside."