LBC is to stage the first broadcast debate of the official 2016 Mayoral election, as the five leading candidates go head-to-head in the race to be the next Mayor of London.
Hosted by breakfast presenter Nick Ferrari, the hour-long debate will be broadcast live across the UK on LBC from 9am on Tuesday March 22nd.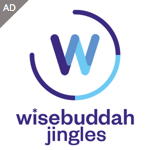 LBC listeners will be able to put their questions directly to Sian Berry (Green), Zac Goldsmith (Conservative), Sadiq Khan (Labour), Caroline Pidgeon (Lib Dems) and Peter Whittle (UKIP) on the big issues that matter to Londoners, ranging from transport and policing to housing and the terror threat.
James Rea, LBC's managing editor, said: "The LBC London Mayoral debate will put our listeners centre stage and at the heart of the conversation as they question the candidates live on air. With Nick Ferrari at the helm, it will set the agenda for the 2016 Mayoral election as Londoners decide who will be the Mayor of the world's greatest city."