It's all GO as Glasgow applications submitted

The deadline for applications for the 96.3 Glasgow / West of Scotland licence has passed, and two four* groups have applied for the licence.
GO Radio Glasgow has submitted an application to Ofcom to operate GO 96.3 Glasgow. The DAB station founded, by ex-Radio Clyde presenter Kevin Cameron intends to expand its operations.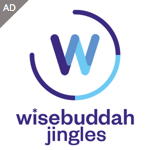 Spencer Pryor from GO commented: "Exciting times! We still plan to use the new studio centre that has been built at the St Enochs Shopping Centre to broadcast to Glasgow for the people of Glasgow. However we are moving the aspirations of the station up a notch to become a significant player in the market. Our business plan and financial backing is rock solid. We plan to launch on DAB shortly across the whole of Glasgow and the West and hopefully, should Ofcom agree with our plans and award us the 96.3 FM licence, be on air in the Autumn with a great new station for the people of Glasgow."
Adam Findlay's New Wave Media has also applied for the licence as Original FM – as a sister station to the Aberdeen service.
Other bidders are Bauer, who wants to operate Clyde Rocks from its HQ along with Clyde 1, Clyde 2 and Clyde 3, and Rock Radio Scotland, set up by former staff.
Graham Bryce, Managing Director for Bauer Radio in Scotland, said: "There has never been a better time for a radio station dedicated to rock music alongside sports news and discussion and with more than 40 years of local radio heritage behind us there is nobody better placed to provide it than Radio Clyde. We see Clyde Rocks as something that Glasgow and the West has a real demand for and we believe that the station has the potential to be a major addition to the radio market in the region.
Applicants for the licence are free to choose which area they'd like to broadcast to – Paisley or the wider Glasgow area. The application fee (£10k or £25k) reflects the potential audience of the new station.
*Story updated 6pm to include Rock Radio Glasgow and Original FM as confirmed bidders.