Free Radio to take Bauer programmes off-peak

Free Radio stations in the West Midlands are dropping all off-peak regional shows from January to join the Bauer City 1 Network.
All programmes, with the exception of eleven hours on weekdays and four hours on weekend afternoons, will come from outside the area for listeners in Birmingham, Shropshire & Black Country, Coventry & Warwickshire, and Herefordshire & Worcestershire.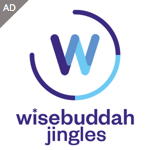 Networked programmes will air Monday to Friday 7pm-6am, Saturday 6am-2pm and 6pm-6am and Sunday/Monday, 6am-12pm and 4pm-6am. Presenters on Free Radio whose shows are being replaced are in talks with Bauer about other opportunities.
The changes come after Free Radio's owner Orion Media sold out to Bauer earlier this year, and brings the stations in line with local/network programming hours on other BCN stations.
There are also some local changes across the stations, with Sophie Wright taking over Sunday to Thursday 10pm-1am in Manchester on Key 103 from Adam Caterall, and Caroline Verdon moving from Jack FM Oxford to host 10am till 2pm weekdays on Radio Aire, replacing Scott Makin.
Owen Ryan, Group Content Director Bauer City Network said: "We welcome Sophie and Caroline to their new shows – they will strengthen our existing talented line-up and in addition, it's great to welcome Free Radio to the network. We thank Scott Makin for his great contribution and wish him the very best for the future."
Free Radio was born in 2012 after rebranding BRMB, Beacon, Mercia and Radio Wyvern.