 Radio Eugene in Big Brother

Radio engineer and well known industry anorak Eugene Mark Sulley has entered the Big Brother secret garden.
27 year old Eugene from Crawley is a former Programme Controller of University Radio Falmer and in the show claims to be a virgin and a Terry Wogan fan.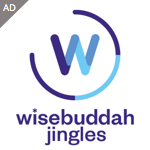 He spends his spare time chucking televisions off cliffs "to record the sound they make". In his audition he said: "I am irritating, I am a snob and I am boring."
He wore flip flops and fig-leaf covered pants for his entry into the house, saying "hello, how are you doing?" before hugging and screaming with fellow new arrival, Kinga.
Eugene's radio career has included work on several RSL stations, tech-op'ing at Surf 107, 'helping with roadshows' at Mercury FM and more recently was employed by Beat 106 based in Glasgow, who have now launched a 'Support Eugene' campaign.
Keep up-to-date with the latest from the Big Brother house right here.