 Ofcom have today approved a format change for the two Vibe radio stations owned by Emap. Vibe 101 in the Severn Estury and Vibe 105-108 in the East of England have been given permission to network daytime progammes between 10am and 4pm weekdays from Kiss 100 in London.
As these regional licences are specialist music stations, Ofcom has allowed the change as it would not change the character of the service. Local inserts will occur three times per hour containing local gigs, news and travel.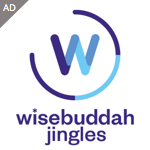 In his letter to Ofcom, Mike Philips, Head of Regulatory and Public Affairs for Emap, said that Vibe has failed to establish a strong identity and created a lack of credibility with their audience, in comparison to the Kiss brand.
Industry experts suggest this is one step closer to the Vibe brand disappearing and being renamed as Kiss 101 and Kiss 105-108.