 Keri Jones leaves Town and Country

Keri Jones, the force behind Radios Pembrokeshire and Carmarthenshire is leaving the business he founded five years ago to concentrate on a new role as consultant to both BBC and small market commercial services and to run his own community radio service.
The news comes as Town and Country Broadcasting take full control of the station, purchasing shares from Keri and other local shareholders. Radio Pembrokeshire has been acknowledged as one of the UK's most successful radio stations.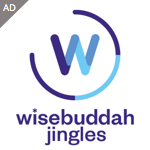 Keri told RadioToday.co.uk "As founder shareholder of Radio Pembrokeshire, I am proud that I've demonstrated that highly localised and content-rich radio can be very profitable and is sustainable on a small budget. I'm looking forward to working with new clients who have contacted me to share my local programming, marketing and training experiences and to develop new thinking to capitalise on changing technologies and attitudes to listening".
Keri's time will be split between his mainland consultancy clients and a new home on the Isles Of Scilly where he will manage the community radio service licence for the islands? residents that his group Radio Scilly won from Ofcom last year.