 A member of the breakfast team from East Midlands regional station Gem 106 is spending the day getting soggy as he attempts to break the world record for time spent on a log flume.
'Dangerous' Dave has been challenged by breakfast presenters Sam and Amy to stay on the ride at Twinlakes Theme Park in Melton Mowbray for more than 24 hours 30 minutes.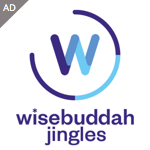 That'll mean he goes on the ride 977 times to try and break the official world record for 'longest time continuously riding an attraction at a theme park' – currently held by a man who rode a Ferris Wheel in Texas, USA for 24 hours and 9 minutes back in 2004.
Gem 106 Programme Controller Mike Newman told RadioToday.co.uk: "Dave has my full confidence – it's a huge task that he has ahead of him. Just staying awake for more than 24 hours is a challenge in itself, but to be riding a log flume at the same time is something else! I'll be at Twinlakes to cheer him on."
Dave added: "Everyone is saying how tough the breaking the record is going to be, but to be honest I'm not particularly worried. I've been on loads of rides over the years; I think it is going to be great fun… You don't get a name like 'Dangerous' Dave without being able to back it up."