 Michael Parkinson back on Radio 2

Sir Michael Parkinson is returning to Radio 2 next week to front a new documentary about legendary jazz musician Louis Armstrong.
The 'Behind the Music' programme has been produced by Indie firm Made in Manchester and airs to mark the 110th anniversary of Armstrong's birth.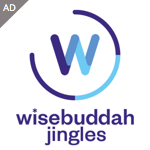 The hour-long programme includes a range of new interviews with friends and colleagues of Louis Armstrong including his manager for many years and one of his producers. It includes an audio tour of the Louis Armstrong House Museum and interviews with jazz musicians Dame Cleo Laine, Digby Fairweather and Chris Barber. There's also a visit to the Birdland Jazz Club in New York where they pay tribute to Louis every Wednesday night – and to Belfast where Louis was mobbed on a visit in 1962.
Executive Producer Ashley Byrne told RadioToday.co.uk: "We were delighted that Sir Michael Parkinson agreed to host this programme. Louis is Parky's all time jazz hero and his love and affection for the music and the man really comes through in this programme which includes loads of impressive new interviews with the people closest to Louis."
Parkinson hosted the Sunday Supplement show on Radio 2 between 1996 and 2007, although he's recently been back on the station with My Favourite Things on Monday evenings, an hour-long show where he plays some of his personal favourite songs.