 New push to up radio listening at work

A new campaign is starting today to encourage more people to listen to digital radio in the workplace and on their way to work.
It begins as new research show six in ten listeners at work say they control the radio – with only 6 percent having to put up with what their boss chooses to tune in to.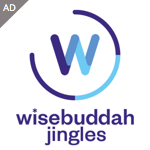 The poll – by YouGov for Digital Radio UK – also finds that 64% of adults aged 18-44 say listening to digital radio at work makes them happier. This builds on recent findings from the RAB about the effect radio has on people's attitudes and energy levels.
Just over 40% of workers say they listen to radio on a computer, and 14% do so via a mobile phone.
As people head back to work after the Bank Holiday weekend, they'll hear a new 'work happy' airtime campaign for digital radio featuring comedians David Mitchell and Arthur SmithS which highlights the benefits of listening in the workplace.
Ford Ennals, Chief Executive of Digital Radio UK, says: "Listening to radio at work makes you happier, and individual control over workplace listening is no longer driven by horrible bosses, but by digital radio platforms such as online and smartphones."
John Myers, Chief Executive of The Radio Academy, added: "People love listening to radio at work and this goes to show that the UK radio industry is producing excellent content which people want to listen to during the day, as well as on the way to work."