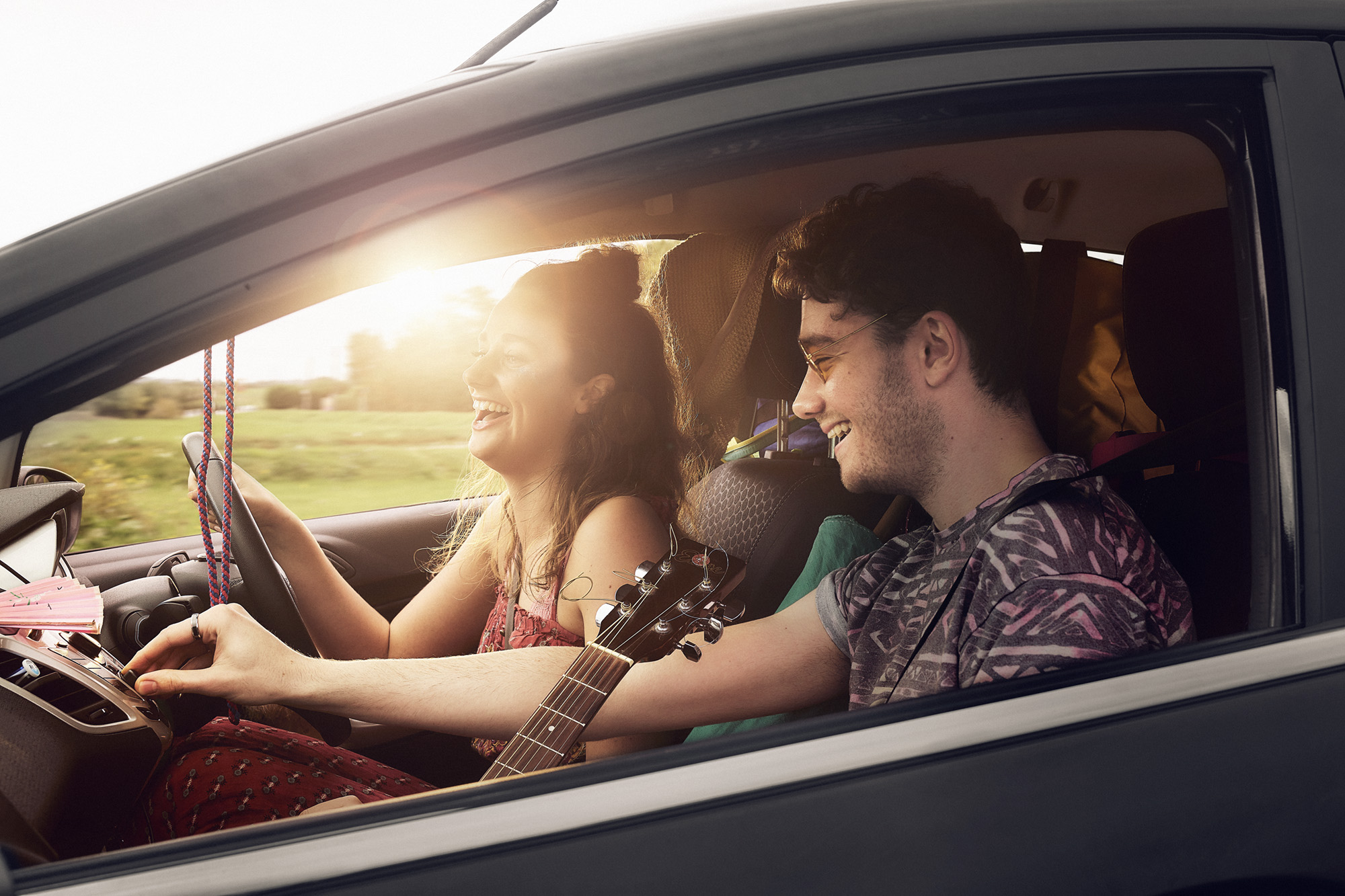 Radio on the road – is DAB the long-term solution?

Simon Mason, Head of Broadcast Radio Technology at Arqiva, writes about the rise in demand for digital radio and driverless cars, for RadioToday.
According to the latest figures from RAJAR, 63 per cent of all adults listen to radio in cars, or other modes of transport during the average week, and more than half of all radio listening is now done via a digital platform.
The rise in demand for digital radio in cars is being recognised by the automotive industry, with DAB receivers installed in 91.4 per cent of new cars sold during July and September this year, up from 87.5 per cent last year.
We expect DAB to continue to go from strength to strength over the coming years as coverage and installed bases increase. However, in an age of digital innovation and transformation, does DAB represent the in-car entertainment option of the long-term future?
Increasingly connected cars
We are already witnessing the transformation of entertainment in the home, as the likes of Google, Amazon and Apple introduce new connected devices from smart TVs to fridges, and it won't be long before in-car experiences are revolutionised too.
In fact, some of the most significant changes around in-car entertainment are coming from the introduction of connected technologies such as smart dashboards and integrated voice assistants.
The demand for live interactive content remains a huge driver of in-car entertainment, but we expect the focus to be on building technologies that will supplement DAB rather than replace it. For example, the addition of location technology could open up opportunities for broadcasters to target specific groups or individuals with hyper-local content (including advertising) across their channels.
The driverless era
The biggest challenge to the growth of digital radio in cars will most likely come from the move towards driverless vehicles – after all, where will radio fit in when drivers have their hands free to use any form of media they like?
We remain a long way off the days where robots are responsible for driving everyone from A to B, but the technology required for autonomous driving is advancing rapidly, and it is certainly something both the radio and automotive industries need to keep an eye on.
It is difficult to accurately predict how consumer behaviour will change in the driverless era, however an analysis of media usage on trains can provide a strong indication. Passengers engage with a range of different media services during their journeys, which includes radio, podcasts, music, gaming and video.
The demand for constant streams of information and entertainment means there will be opportunities for digital radio content providers to create exciting new hybrid services. It is as much an opportunity as a threat to DAB radio, and we are already having conversations with our customers on the ways these can be exploited.
Smartphones and the race to 5G
Despite the popularity of DAB, general radio consumption via mobile phones and tablets has also been on the rise, with a quarter of adults using these devices to listen to radio at least once a month.
We're now starting to see smartphone apps being used as an alternative method of listening for drivers.
However, while 4G is perfectly capable of delivering radio services, this is only the case on a lightly loaded network. The problems start to arise when a car is stuck in a traffic jam, or passing through a heavily congested area – suddenly, you have multiple vehicles battling for a limited amount of mobile connectivity, and user experience is greatly reduced. Not only does this create the obvious issues with missed content, but it could also lead to drivers having to interact with their phone on multiple occasions, which has obvious safety issues. As the number of cars on UK roads increases, so does the problem.
The arrival of 5G and its promised super-speeds could change this, but that remains dependent on capacity and the appetite of the Mobile Network Operators to invest. Meanwhile you still have the safety and legal implications around using mobile phones in vehicles to consider, adding further justification for the use of in-built DAB over mobile connected radio.
CONCLUSION
Over the past five years Arqiva has built hundreds of new DAB transmitters and it's getting harder to find a stretch of motorway in the UK without at least one group of digital stations to listen to.
We are also working with car-makers to improve car antennae to achieve truly uninterrupted services, and with a final phase of investment, DAB coverage in the UK will be comparable with FM.
This work comes with the belief that despite the influx of connected devices and move towards autonomous driving, digital radio will remain central to in-car entertainment for the foreseeable future. The challenge we have now is to continue innovating to ensure our audiences enjoy the best possible user experience, both now and when driverless motoring arrives.
Created on Friday, February 22nd, 2019 at 4:18 pm