 5 Live goes to NYC for 9/11 anniversary

BBC Radio 5 Live is getting ready for this weekend's 10th anniversary of the 9-11 terror attacks, with a series of specials and live broadcasts from America.
Pete Allen's Drive show will come from Florida this afternoon (Tuesday) before he heads to Fort Campbell on Thursday and New York on Friday.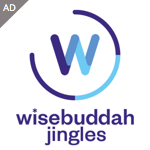 We're told the programmes will be gauging the mood in the US as people reflect on the biggest ever peacetime attack on the country.
Today the show comes from the town were President Bush was reading with school children when he was first told about the attack on the twin towers, then on Thursday he'll be at a military base on the Kentucky/Tennessee border talking to the 101st Airborne Division and their families as they return from Afghanistan. Then on Friday, Drive will be at Ground Zero talking to those who were in the Twin Towers as the planes hit, plus firefighters and police officers on the ground and relatives of victims.
Victoria Derbyshire is heading for Guantanamo Bay, from where she'll present a show on Friday looking at the war on terror that started in the wake of 9-11 and add extra colour to the weekend output.
Across the weekend, Stephen Nolan's late show on Friday and Sunday will come from New York, while Simon Mayo returns to 5 Live on Saturday night for a two-hour documentary recalling the reporting of events on 9th September 2011 when news first broke on his afternoon show.
On Sunday for the tenth anniversary itself, Peter Allen will broadcast live throughout the day for 5 Live from Ground Zero New York as the day of reflection begins – including coverage of the service of remembrance.