 5 Live reporter runs for politics coverage

BBC Radio 5 Live's Political Reporter Chris Mason has completed a hat-trick of morning runs with a difference as part of the station's coverage of the autumn party conferences.
He's done 5km jogs over the last three Tuesdays in Birmingham, Liverpool and Manchester – and conducted interviews live on air at the same time as pounding the streets.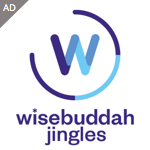 Armed with his running gear, iPhone and broadcasting app LuciLive, Chris started out by interviewing former Met Police Deputy Assistant Commissioner and London Mayoral candidate Brian Paddick on the Liberal Democrat run, complete with huffing and puffing, to the amusement of breakfast presenter Nicky Campbell. Have a listen to the audio for yourself here.
The series of runs has been organised by communications agency Open Road and is raising money for Marie Curie. 5 Live's Chris even got the accolade of 'Journo of the week' for his hard work while taking part in the first run. Similar live broadcasts from the conference runs were made last Tuesday at the Labour party event in Liverpool and this morning from the Conservative Party run in Manchester.