 A couple devastated by terminal illness fulfilled their dream and married at the weekend thanks to East Midlands' radio station Gem 106.
Listeners and local businesses donated everything needed for the wedding after the couple's story was heard on-air.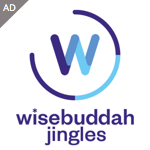 Kelly Cawkwell and partner Brian, from Nottingham, were devastated by the news that he had terminal cancer just months after their first child was born.
Kelly shared her story with Gem 106 breakfast hosts Sam & Amy and they offered to arrange the big day. The station was then able to provide everything including the venue, wedding dress, cakes, cars and even a helicopter to fly the newlywed couple from the church to the reception where they celebrated in front of 150 guests.
Mike Newman, Programme Director at Gem 106, said: "As soon as we heard Kelly & Brian's story we knew we had to help. It was amazing to witness the spirit and generosity of the people of the East Midlands as they came together to create a fairytale day".
Brian was given just 6 – 12 months to live and the couple were forced to give up work because of the illness. 18 months on, after a year long battle with chemotherapy and radiotherapy, Brian continues to defy doctors' expectations.