UTV Media is expanding its radio portfolio by taking over the licences of The Wyre and The Severn from MNA Broadcasting.
MNA announced in November that the stations would be closing at the end of 2011 unless a buyer could be found.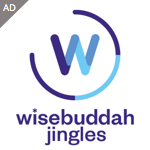 The stations were given a reprieve and continued broadcasting programmes until today, after news emerged from owners MNA (Midland News Association) that it was in talks with a potential buyer.
A UTV Media spokeswoman wouldn't confirm whether the stations would become co-located with their existing station The Wolf in Wolverhampton, or whether there were any plans to share programmes with The Wolf. It's understood the final live Wyre and Severn programmes are being broadcast today with the station then going mainly automated while UTV take control of operations.
Calum Macaulay, Director of Local Radio for UTV Media (GB) said: "UTV's local radio business is all about delivering entertaining, engaging and relevant radio to listeners at a local level, and our recent RAJAR results continue to encourage us along this path. The purchase of these three licences is an important step in growing our local network."
Rob Cross, Director of Claverley Group Limited, MNA's owners, said: "We are pleased that UTV agreed to buy the licences as it ensures the survival of The Wyre and The Severn radio stations and is in the best interests of the employees involved in the transfer."
The Wyre launched in Kidderminster in September 2005, while The Severn is a combination of two licences – the station formerly known as Telford FM which launched in 1999 and a station for Shrewsbury and Oswestry which launched in 2006. Telford FM was rebranded as The Severn last September. All three stations have been co-located in Telford since 2009.