 Audio and Video: Radio 2's new jingles

BBC Radio 2 has completed its two month production process with Wise Buddah and year-long contract negotiations to air its new jingle package today.
And Radio Today is bringing you one new full cut each day this week, not found elsewhere online.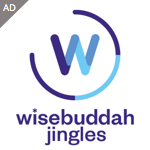 Today's change marks the first since 1997 when GrooveWorx created the last full station package. The station logo, created by GrooveWorx remains on the air under licence, but remade by Wise Buddah. They feature the London Community Gospel Choir and the BBC Concert Orchestra.
Have a listen to one of the new cuts for The Chris Evans Breakfast Show below, then watch the amazing video just posted on the BBC website.
A new podcast by Steve Martin chats with Chris Reay of BBC Radio 2, to talk through the cuts.
Fun Lovin' Criminal Huey Morgan is featured on guitar, blues legend Paul Jones on harmonica and vocals from jazz singer Clare Teal. Beverley Knight also lends her vocal talents to the new sounds.
The Orchestral and Big Band sessions were recorded at Angel Studios in North London, under the supervision and baton of Musical Director Cliff Masterson, whose credits in pop and classical music include Kylie Minogue, Leona Lewis and Il Divo. Cliff will be working again with the BBC Concert Orchestra when he conducts Kylie Minogue's set at the Proms in The Park in September.