 Chris Moyles to leave Radio 1 breakfast

After almost nine years at breakfast, Chris Moyles is to leave the flagship show on BBC Radio 1.
He is contracted to the station until 2014, and it's not known at this stage where on the schedule he will move to. A replacement is due to be announced at 10:30am today.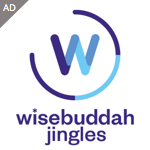 This morning, Radio 1 controller Ben Cooper said: "I'd like to thank Chris. Quite simply he's been the most successful breakfast show host in Radio 1 history. He's done it for more than eight and half years and he's been fantastic."
Moyles paid tribute to his team when he made the announcement this morning, saying they are all leaving the show in September. Chris will take a break to play villain King Herod in the stage musical Jesus Christ Superstar before returning elsewhere in the line-up.
During a four minute announcement after 8am, Chris said "We're going to leave the breakfast show. I'm just wanna give you a heads up and tell you that we're gonna to wrap it up"
"For the last eight and a half years I've had the best time of my life.. When I started I wanted to do the show for 10 years and everybody thought I was nuts."
Already Chris has been joking about who will replace him, suggesting Johnny Vaughn and even Tim Westwood!
"Breakfast Show" "Chris Moyles" and "Radio 1" are currently trending worldwide on Twitter. Reaction so far includes Olly Murs "Awwww man I dunno what to do… @ChrisMoylesShow is ending!! I'm devastated!! What a show!! This can't be true…" and Andi Peters "Gutted that @CHRISDJMOYLES is leaving Radio 1's Breakfast Show."
Chris has just over seven million listeners according to the latest RAJAR figures, and became the longest serving Radio 1 breakfast presenter in September when he broke the record previously held by Tony Blackburn. Over his eight and a half years, he's won two Sony Gold awards too.