 Vernon Kay hosts Radio 1 Paralympics doc

BBC Radio 1 is to broadcast a special Paralympics programme about injured war veterans.

The station's Vernon Kay will present the show, created and produced by indie Made in Manchester.
Against All Odds will air as part of the Radio 1 Stories strand this tonight (Aug 20th) between 9 and 10pm and includes interviews with several soldiers turned athletes who were seriously injured while serving in Afghanistan or Iraq.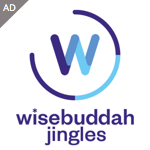 Producer and MIM Creative Director Ashley Byrne says "Their lives were shattered overnight, but they've rebuilt themselves to become elite sportsmen and women who'll be competing in the greatest show on earth in London this summer.
"Vernon finds out how they've adapted physically and emotionally from being non-disabled, active soldiers, to become world class Paralympians," he says.
Just a few weeks ago Made in Manchester made another Paralympic documentary. The Path to London: A Paralympic Journey with Russell Fuller went out on 5Live and looked at how previously non-disabled athletes had adapted to competing in elite disability sport following accidents or the onset of degenerative illnesses.
Ashley adds: "It was a pleasure to work with Vernon because he's passionately interested in what these men and women have achieved. What you see is what you get with Vernon and his personality really shines through in this programme."