 A new sound & breakfast co-host at kmfm

Former Heart and Free Radio presenter Emma Saint has joined kmfm to co-host the breakfast show with Rob Wills, as part of a fresh sound at the station.

A new jingle package has also launched this week, created by AudioSweets from S2Blue.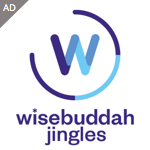 To promote the new kmfm Breakfast Show with Rob & Emma the station will have on a series of listener promotions that will include cash, holidays and a car giveaway. These start with concert prizes including Lady Gaga in Paris and in Barcelona plus tickets to see One Direction, Ed Sheeran, Cheryl Cole and more.
KM Group managing director Richard Elliot said: "kmfm is the only station broadcasting exclusively to Kent from Kent. We play all the biggest hits alongside unbeatable local news, traffic and travel across the county.
"We're really excited about this next phase of developing our stations with the new kmfm Breakfast Show with Rob and Emma. I'm sure Emma will enjoy Kent as much as we will enjoy listening to her every morning."
The KM Group will also be embarking on a major marketing campaign to publicise the new show.