 BBC London chops Danny Baker's Treehouse

Danny Baker has tweeted that his show on BBC London has been axed just days before his induction into the Radio Hall of Fame.


He said it was because the corporation needs to save money, then linked to a promo for Zane Lowe's evening show on BBC Radio 1, implying it wouldn't have been cheap to produce. His last show will be in December.
His next tweet revealed he's about to be inducted into the Radio Academy Hall of Fame at the upcoming Radio Festival, saying how ironic it was.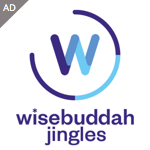 LBC presenter Iain Dale has shared his opinion on the news saying "Just read that BBC London have axed Danny Baker. OK, I work for a rival station, but they must want their collective heads read."
Gaby Roslin, who presents The BBC London Breakfast Show will also be leaving the station at the end of the year, reports say.
Here are just some of the tweets
So. Just been told the BBC London Show – the Treehouse – is to be shut down after all. Saves BBC money apparently. http://t.co/KB4m839t

— Danny Baker (@prodnose) November 1, 2012
@GeoffLloyd It's so. I'm also being "inducted" into Radio Academy Hall Of Fame next week – fact! #IronyNotLost

— Danny Baker (@prodnose) November 1, 2012
We saved 6music now we must save @prodnose – who is in charge? I nominate you @EmmaK67 ?

— Gabby Logan (@GabbyLogan) November 1, 2012
Can I be the first to request @prodnose for @BBC6Musi now please? If he joined us, I really think we could rule earth.

— Lauren Laverne (@laurenlaverne) November 1, 2012