 Tributes paid to BBC presenter Chris Jones

Radio presenter Chris Jones has died overnight, his two sons have announced on Facebook to his friends on Saturday morning.

Initial reaction hoped the post wasn't true, but tributes began to be left after the news was confirmed on his former station, BBC Radio Lincolnshire.
Chris worked at many radio stations, including Liverpool's Radio City, BBC Radio Merseyside, BRMB, Radio 1, Radio 2 then Radio Lincolnshire where he stayed for almost 20 years. Most recently he freelanced at Smooth Radio and Real Radio and was embarking on teaching radio skills to young people.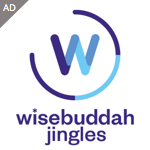 The message from his sons:
This is Penri and Huw, Chris' two sons. We are on our dads facebook to share the sad news that dad unfortunately passed away last night! We thought this would be a good way to let everyone know as he had so many great friends.
Dave Cash wrote: "So Sorry to hear the news of an old mate Chris Jones, he was part of my life in a way, on Radio City Liverpool when i was a teenager, in the last few years on Radio Lincolnshire and regular at the Dambusters Inn in Scampton R.I.P. Matey"
Former Radio 1 colleague Adrian Juste: "I well remember him from the early days at Aston Road North – always a very safe pair of hands on an OB."
Derek Webster worked with him recently at Smooth Radio. He said he loved his style of broadcasting and glad he had the chance to work with him: "I've kept in touch with him ever since and it was a pleasure to know him. This is very sad news indeed."
Chris was a radio guy through and through, his Facebook activity showed him recently listening to the Radio 1 Song and BRMB jingles on Soundcloud. His last activity was even sharing a Radio Today story – about jingles – less than 24 hours ago.
His online profile says "Please don't refer to me as a veteran broadcaster" so we haven't, but we're sure your friends and colleagues would be more than happy to.