 Cooper announces Thatcher song decision

BBC Radio 1 will not play the Wizard of Oz song at the centre of an anti-Margaret Thatcher campaign in full.


Radio 1 Controller Ben Cooper describes the campaign to promote the song, which is currently number one in the iTunes chart, as 'distasteful' and he's thought long and hard about how to respond.
"On one side there is the understandable anger of large numbers of people who are appalled by this campaign. On the other there is the question of whether the chart show – which has run since the birth of Radio 1 in 1967 – can ignore a high new entry which clearly reflects the views of a big enough portion of the record buying public to propel it up the charts.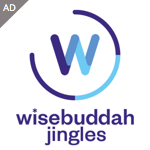 "Above all, in the middle of this furore is a grieving family."
Ben has announced on BBC News that the station will treat the rise of the song, based as it is on a political campaign to denigrate Lady Thatcher's memory, as a news story. A clip will be used to explain why the song is in the charts but it won't be played in full.
"Most of them are too young to remember Lady Thatcher and many will be baffled by the sound of the Munchkins from the Wizard of Oz.
"To ban the record from our airwaves completely would risk giving the campaign the oxygen of further publicity and might inflame an already delicate situation," Ben said.
Global Radio is still reviewing the situation to see if the song will be played on the commercial radio chart show, the Big Top 40, and will issue a statement soon.