 Radio 2 heads to Nashville for specials

Coverage of the Country Music Association Awards will be part of a special week of country themed programmes on BBC Radio 2 this November.

Shows include Patrick Kielty live from Nashville previewing the CMAs in a three hour show of celebrity guests and live music. He also goes out and about in Nashville to discover the food, fashion and fame of America's Music City on Wednesday 6 November at 2pm.
Bob Harris gives his round-up of the awards in a show which will also feature his interviews with the artists backstage on Saturday 9 November at 6pm. A Bob Harris Country special showcases two multi-CMA award winning artists, Taylor Swift and Lady Antebellum, featuring highlights from two concerts recorded for Radio 2 in 2011. He also presents highlights from the inaugural C2C: Country to Country festival which took place at the O2 Arena earlier this year.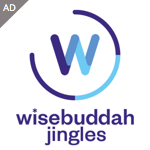 Cerys Matthews makes a personal trip back to Nashville, where she lived for some years, to examine the country music industry from a woman's perspective in her two-part documentary, Cerys and the Women of Country, and almost 50 years after his tragic death in a plane crash at the age of just 40, Sir Terry Wogan explores the life of a country legend in Welcome To My World: The Jim Reeves Story which marks the life and career of the man who brought 'country' to the masses with hits such as I Love You Because and Distant Drums, produced by Made In Manchester Productions.
Bob Shennan, Controller, BBC Radio 2, is on the board of the Country Music Association. He said: "Radio 2's week of programming puts country music centre stage and is a great opportunity to celebrate Nashville's finest with country music's legions of fans across the UK. It is the centrepiece of a rich and varied offering of music and documentaries on Radio 2 this autumn which feature much-loved artists and presenters."