 Parfit to speak at Radiodays Europe 2014

Former BBC Radio 1 Controller Andy Parfit, who's now Executive Director of Talent for Saatchi and Saatchi will appear at Radiodays Europe as a speaker.
He'll be joined by BBC Director of Radio Helen Boaden at the Convention Centre Dublin from March 23rd to 25th 2014.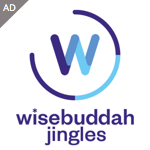 Other speakers confirmed today from around the radio industry in Europe include Annika Nyberg, Media Director of the EBU, John Purcell from Ireland's Independent broadcasters body IBI, Andy Carvin, Senior Strategist for Social Media at NPR in Washington.
They join high-profile speakers already announced including former Atlantic 252 and current RTÉ 2fm presenter Rick O'Shea, Triple M's Head of Content Mike Fitzpatrick from Australia and Chris Bannon, Vice President Content at WNYC in America.
More confirmed speakers include:
Catherine Burns, Artistic Director, The Moth, USA
Chris Bannon, Vice President Content, WNYC, USA
Yvonne Malak, owner, My Radio, Germany
Marius Lillelien, Head of Radio, NRK, Norway
Goram Kurjak, Creative Director, Otvereni Radio, Croatia
Martin Liss, National Program Director, Energy, Germany
Radiodays Europe is the largest international radio conference of its kind and had 1200 participants from 50 countries in Berlin 2013. The conference itself will cover a vast range of topics, from the latest digital challenges to new programme formats and inspiring innovations in radio.