 LBC publishes Boris Johnson condom video

Global Radio is enjoying continued publicity by having Mayor of London Boris Johnson as a regular guest on LBC after he called colleague Nick Clegg a Condom.
During Nick Ferrari's breakfast show on Tuesday, the topic turned to The Deputy Prime Minister who had criticised George Osborne for "economically illiterate and extreme" policies over welfare budget cuts.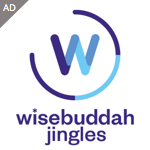 But the Mayor of London said Mr Clegg held just a ceremonial role.
He told Ask Boris on LBC 97.3, with video recording in full swing: "I don't want to get into some sort of endless ding-dong with poor old Cleggers.
"He's there to perform a very important ceremonial function as David Cameron's kind-of lapdog come prophylactic protection device for all the difficult things that David Cameron has to do.
"He's a kind of shield. He's a lap dog who's been skinned and turned into a shield."
If you can't see it above, click here.