"Radical overhaul" plan for Star Radio NE

Star Radio North East is getting a "radical overhaul" as a new schedule focussing on local presenters and local content is introduced.
The UKRD station has been through a number of changes in the last 18 months, including the "10 Formats in 10 days" experiment, the arrival and departure of the Football Legends, threats of legal action against a piece of imaging, a new programme schedule and the departure of the Managing Director and Programme Director.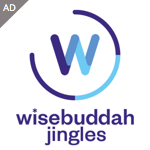 But newly appointed MD John Clayton told us that with the arrival of Antony Collins on Breakfast and Tim Lichfield on Drive Time, the station was fortunate to have "really well known, top quality presenters of the highest calibre" and he confirmed that once the third presenter was announced, which would be shortly, he believed that the station line up would be "one of the strongest local commercial radio line ups in the country."
John joined Star Radio in December 2013.
"I am thrilled that Star Radio is to deliver such a high standard of presentation and I am certain that as we more actively engage with the local community on all sorts of levels, we'll see the results feed through in all areas of the business," John said.
"I am truly delighted that the guys we wanted as part of the first team have all accepted".
More changes are expected to be announced soon.