RAJAR: Capital stays commercial favourite

The much talked about London battle between local commercial stations remains the same, but all stations have lost listeners this quarter.
Capital is still the only commercial station with over two million listeners, as second place Kiss drops from 1.97m to 1.75m weekly listeners. Based on reach, Magic remains in third place and Heart in fourth.
On 'the other side' at the BBC, Radio 4 now has over three million listeners in London alone, up from 2.5m last quarter, followed by Radio 2 with 2.3m.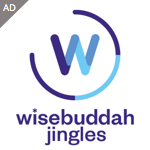 London Weekly Reach – all stations
BBC Radio 4 (3.025m)
BBC Radio 2 (2.389m)
Capital FM (2.156m)
Kiss (1.825m)
Magic (1.756m)
BBC Radio 1 (1.596m)
Heart (1.557m)
Classic FM (1.306m)
BBC Radio 5 live (1.296m)
LBC (958,000)
There are significant increases for Buzz Asia, from 77,000 to 109,000 listeners in the last quarter. This station has just rebranded as Sunrise Radio after being known for Sunrise Radio 2 for the last two months. And Capital XTRA, previously known as Choice is down 17% from 553,000 listeners last quarter to 470,000 now.
LBC News 1152 has also seen a drop from 370,000 in Quarter 3 to 236,000 this time round, whilst BBC Radio 3 has seen an increase to 615,000 listeners each week in the capital, compared with 512,000 three months ago.